Wildlife 8-in-1 Assorted Animal Puzzles
Wildlife 8-in-1 Assorted Animal Puzzles
Customer Reviews
09/15/2020
Eric W.

Canada
Quality puzzles
Very good puzzles. Well printed and no cardboard dust in package. Arrived as promised when ordered. We would like to see more of these theme collections.
06/22/2020
Lori H.

Canada
Disappointed
The first 300 piece puzzle we put together was missing 2 pieces! We have been doing puzzles for a long time and have not misplaced any pieces but this one we took right out of the bag and ended up two pieces short.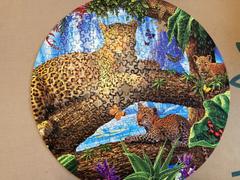 06/23/2020
Calendar Club Canada
Oh no! We'll get in touch with you about this, Lori. We know how frustrating that can be. Please look for an email from us soon.