Hickory Farms
At Calendar Club
HICKORY FARMS BUNDLES IN OUR STORES
Delicious news! You can now find Hickory Farms products at some of our Calendar Club stores! We want to make hosting the ultimate get-together or game night as easy as possible, and that's why we're so excited to announce this collaboration with Hickory Farms.
Some of our stores will be offering a selection of Hickory Farms game and snack bundles. Each bundle features a classic game to play and delicious snacks to be shared with people you love! These game and snack bundles are ideal if you're looking to find the perfect present that's both unique and delectable!
Hickory Farms products are crafted with the highest quality, fresh ingredients. Their savoury meats, cheeses and sweet desserts are carefully selected for sharing with friends and family, and are perfect for celebrating any occasion!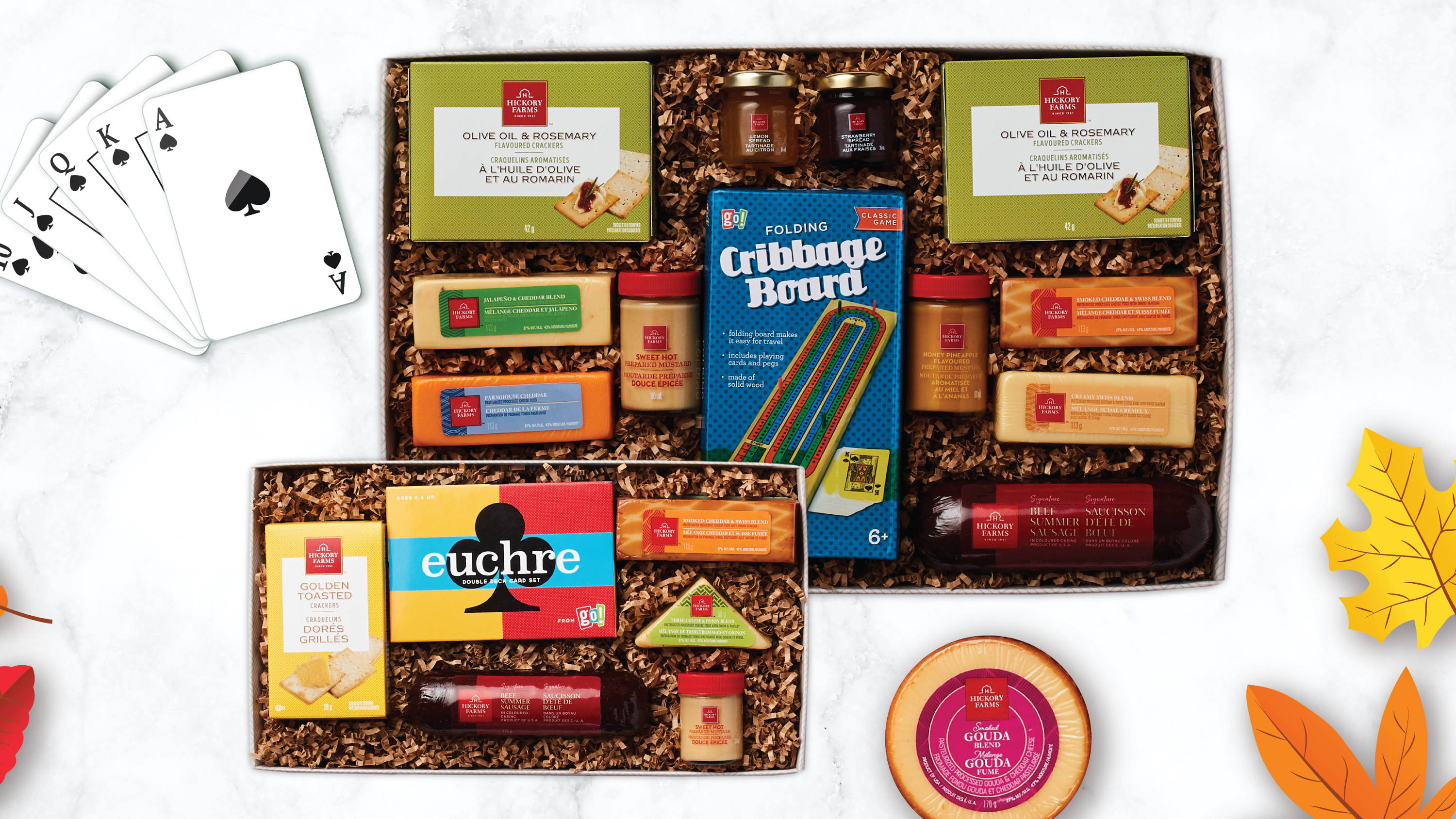 CALENDAR CLUB + HICKORY FARMS CO-LOCATIONS
Later this year, we'll have ten Calendar Club and Hickory Farms co-locations open. These unique stores will feature an extensive range of Hickory Farms products available for purchase in addition to our Calendar Club products.
When you visit a Calendar Club and Hickory Farms co-location, it's like having two stores in one! You'll be able to purchase Calendar Club products—like calendars, puzzles, and games—as well as Hickory Farms items, all in one convenient place.
Stay tuned for more information to come about these Calendar Club and Hickory Farms co-locations!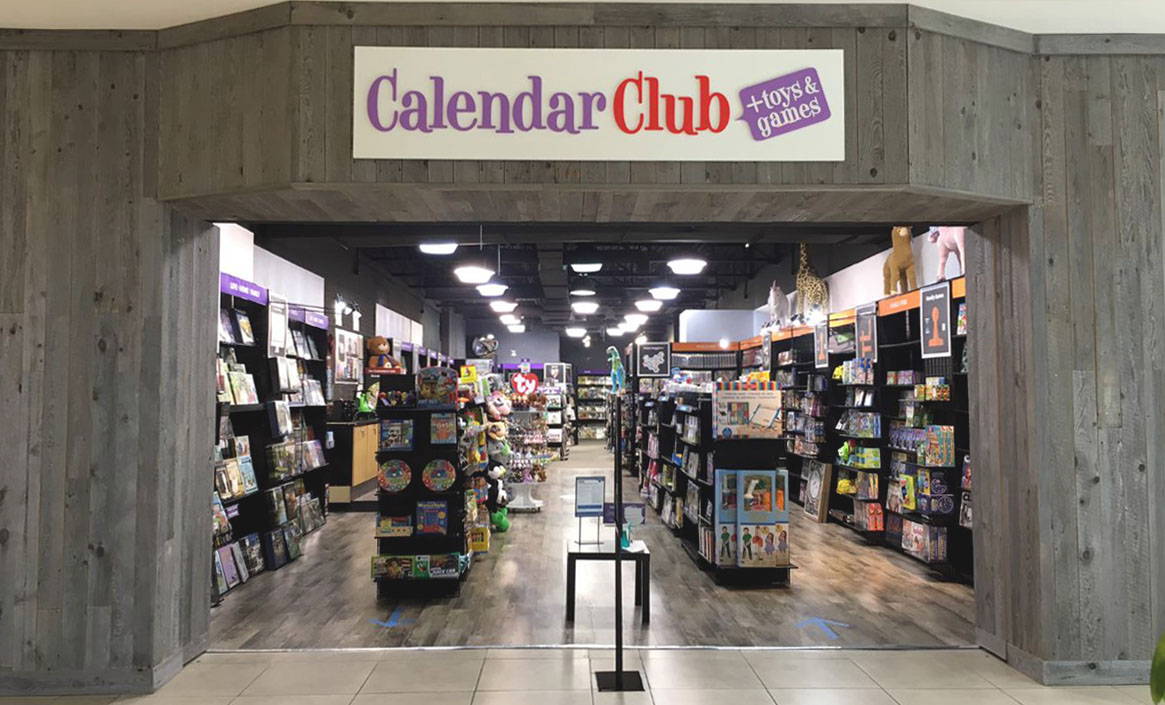 Want to know where the nearest Calendar Club location is? Use our Store Locator to find a store closest to you!   
Although this is collaboration is exclusively in-stores, you can still browse all Calendar Club products online, through our website.

We have more exciting plans with Hickory Farms coming your way soon! Connect with us on Facebook, Instagram and Twitter to stay updated on our upcoming programs and more!  
---